(T Rex before he was old enough for his new home with Eric)
Every kitten born at Wild Rain is loved and cherished from the moment of birth. We stay with mamas around the clock when they are due to have their babies. Beginning with birth, each baby is handled several times daily to monitor for health and growth. During this time, they get lots of head rubs and tummy kisses. One or both of us are often found engaged in long conversations with kittens on our laps. It is quite amusing to hear how much they participate in these discussions.

At birth, every Wild Rain kitten gets the promise of a permanent loving home. For some, this home comes sooner than for others. Occasionally, these kittens are available and can go at four months of age to specially selected homes. Four months is the optimum time as it is at this stage that their immune systems are fully engaged and people are becoming more important than mom and siblings.

Our show and breeding cats will wait longer, averaging one to four years, for their permanent homes depending on their responsibilities at Wild Rain. Occasionally, one of these top cats is ready and becomes available to just the right home.

All Wild Rain cats and kittens go to their new homes already spayed or neutered. This assures them a minimum of post surgery stress in familiar surroundings and assures their new families that there will be no misdeeds due to those incredible hormones.

We prefer to save our cats and kittens from the stress of shipping and do ask that they be picked up from our home or by meeting us at a cat show.
Tinkerbelle, Brieanna, and Eileen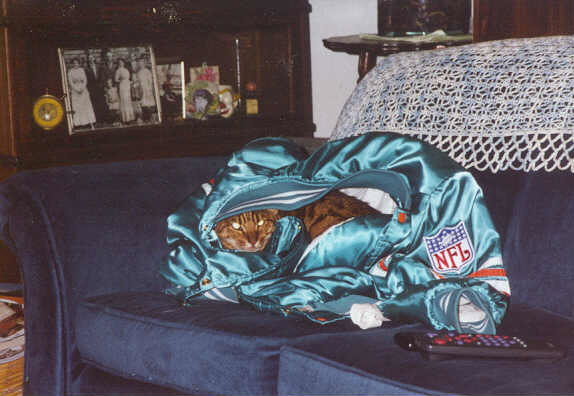 Bounce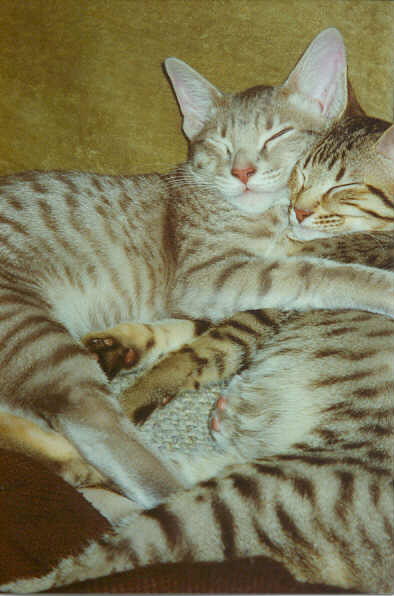 Keno and Lucy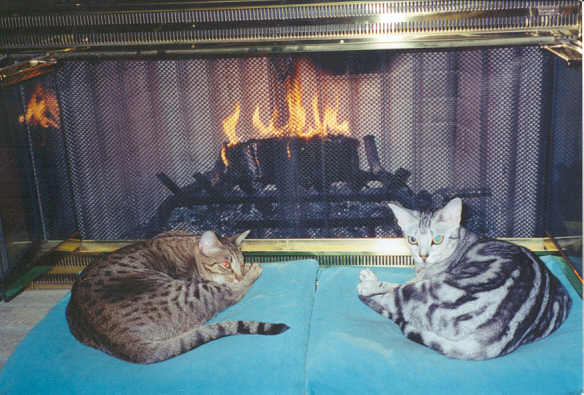 Spotted and Classic Ocicats

Frontier Justice
Harley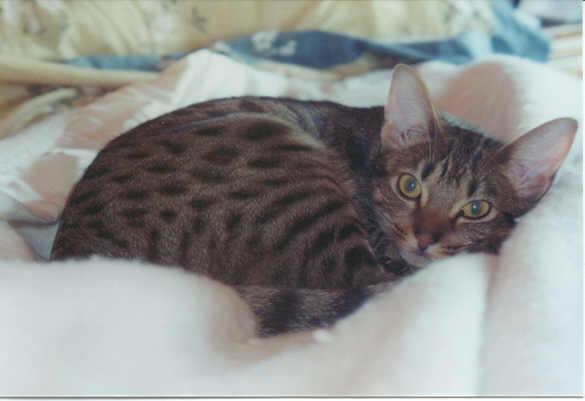 Tinkerbelle